Up until about a month ago, Sen. Marv Hagedorn was assisting the Wyakin Warrior Foundation with high-level direction as vice president of its board of directors.
In a turn of events, the Meridian Republican is now the executive director for the foreseeable future, taking over for Todd Monroe.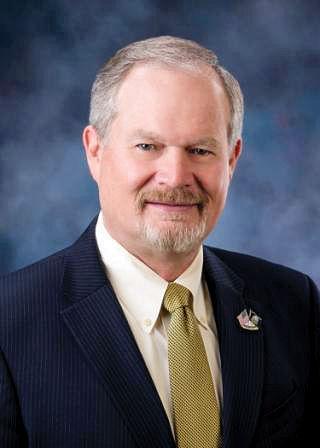 "(Monroe) had to take a knee," Hagedorn said. "He'd been at it for two years doing basically two jobs, and he needed some family time. He is still helping us in a volunteer role and fundraising and doing some of the things that he was really good at."
Hagedorn has been a state senator since 2007, when he was appointed by Gov. Butch Otter to replace Sen. Shirley McKague. He is known for his passion regarding veterans services, is a co-founder of the foundation and is a longtime member of the Disabled Veterans Association and the American Legion Post 113. He served in the U.S. Navy for 20 years in naval intelligence and cryptology, and his children enlisted in the service as well.
Hagedorn's son, John, served in the U.S. Army and Navy in Iraq and Afghanistan for 31 months, and his daughter, Kristin, works in Washington, D.C., in Navy intelligence.
It's not just his own experience with the service that drives his passion. Hagedorn said he often thinks about service with a historical perspective.
"I remember I joined the Navy at the end of the Vietnam War. I remember being in San Diego and seeing signs in yards saying 'Sailors and dogs stay off,' and it was a very unfriendly time towards military members and veterans," Hagedorn said. "You never wore your uniform off base for fear of being ostracized, and you didn't talk about your service. That was sad to me. … It's important to me that we continue what this generation of veterans has created, which is that feeling of service and sacrifice and appreciation of that by those who have not served."
Hagedorn is operating as a volunteer executive director for the foundation at the moment, until the organization works out a few details around hiring a development director and other considerations. He may stay on, or the foundation may hire another executive director in the future.
Regardless of what happens there, Hagedorn said he will remain involved on the board of directors and is committed to the future of the Wyakin Warriors.
"Every (Wyakin Warrior) that I think about, I think about their travels, or the trail that they made for themselves," he said. "And we might have helped them with making the right turn on that trail to get to the end. It really is an emotional thing for me to think about."
Because of his service with the foundation, his support for veterans is unwavering.
"Some of these guys and gals come into us that really need a mission again," Hagedorn said. "They need some direction, and we provide that."